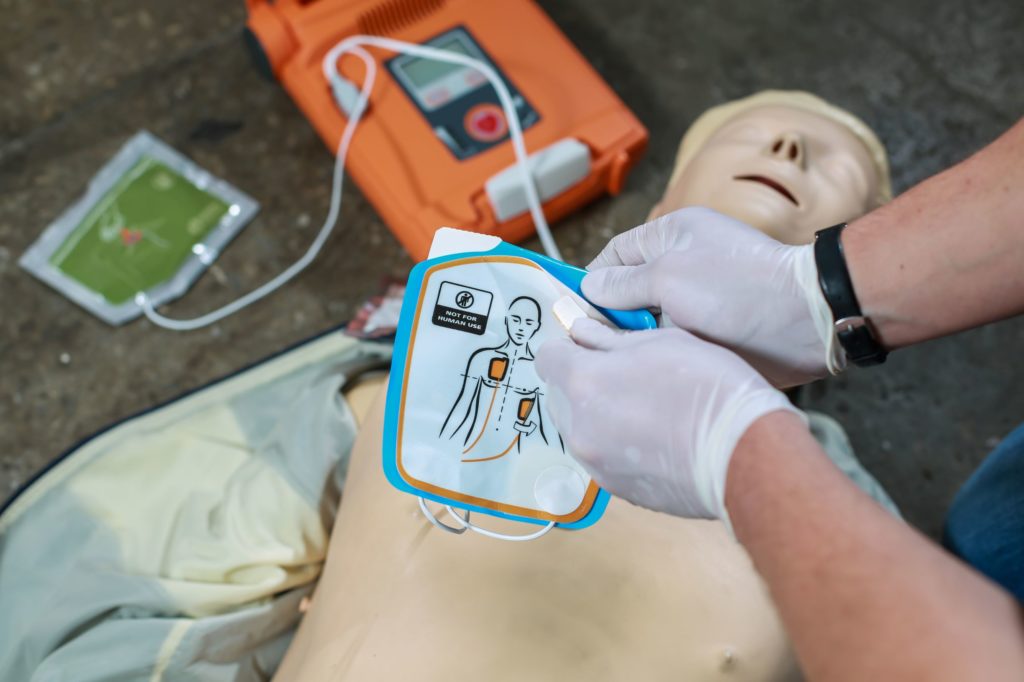 SGD $280.00 (excl. GST)
SGD $302.40 (incl. GST)
To use funding, please see information in the funding section below.
Please note that our training centre issues Electronic Soft Copy Certificates only with effect from 1st Mar 2020. The validity of our e-certificates can be verified via this website on our 'E-Cert Verification' page.
About
The Occupational First Aid Course is a 23.5-hour (3 days) mandatory certification programme for first aiders operating in a workplace environment. Participants will be trained to manage medical and trauma emergencies at the workplace using a systematic approach to build confidence and ensure maximum effectiveness when faced with an emergency.
Upon successful completion of this course, participants will be awarded a course certificate which fulfils the first aid certification requirements under the Workplace Safety and Health Act.
Course Objectives
Provide learners with safety information and standards of first aid according to Singapore's Workplace Safety and Health Act.
Prepare learners with the necessary skills in identifying and managing an emergency at the workplace.
Equip learners with the skills to render first aid for workplace-related injuries and medical emergencies.
Equip learners with the skills in providing effective resuscitation (CPR) and the application of AED machine during emergencies.
Others
Private (Corporate) classes are available at dates of your convenience.
Minimum class size – 10 pax
Subject to availability of trainers and resources
Training venues other than Lentor Training Centre are subject to inspection and approval from course Certifying Body, before a class can be conducted
Skillsfuture Credit
Use of Skillsfuture Credit is available for this course. For individuals who wish to use Skillsfuture Credit to fund the course, please follow the instructions here to make booking online. Please note that GST cannot be paid using Skillsfuture Credit.
Skillsfuture training grant and absentee payroll
Training grant and absentee payroll are also available. To utilise training grant and absentee payroll, please contact us.